Behind every policy, we'll protect your hopes and dreams.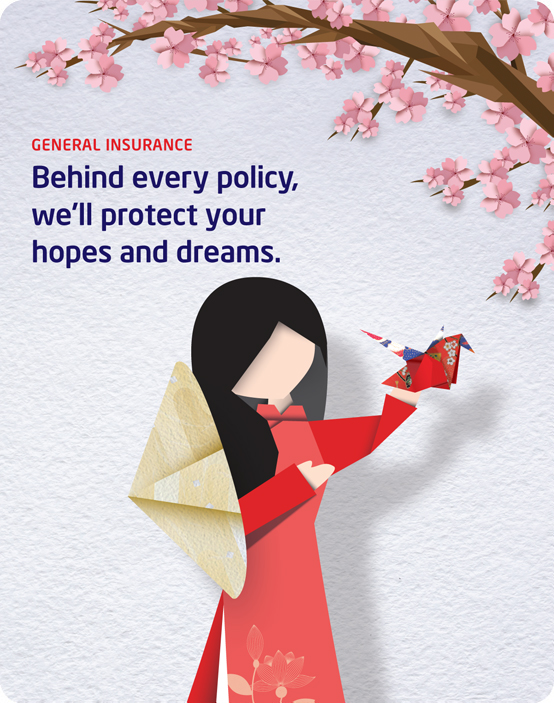 Everything you treasure,
we'll genuinely protect it
We understand that everything you have is more than just a thing, it's what you treasure and put your whole heart in. Originated from Japan, with over 100 years of providing general insurance, we assure you that in your journey, we will always accompany, go above and beyond to genuinely care for and protect the things you hold dear. At MSIG, you are at the heart of all we do.